Werewolf Skullball is a type of activity that can be done to train the Agility skill. However, to participate you must have complete the Fenkenstrain, have at least 25 agility and be wearing a ring of charos. The entrance to the area can be found south-east of Canifis.
How to get to Werewolf Skullball?
There are many methods of reaching the Werewolf Skullball area. Some of the best include:
Canifis teleport and run north-east then south
Fairy ring code C-K-S and run south-west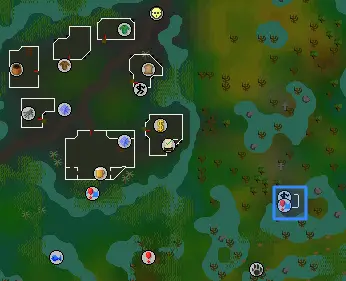 How to play Werewolf Skullball?
Speak to the Skullball boss to begin the game. The objective is to move the skull through each of the 10 goals by kicking it. There are three options you can use to change the amount of tiles you will kick the skullball along. This is as follows:
Tap: moves the ball 1 square ahead.
Kick: moves the ball 4 tiles ahead.
Shoot: moves the ball 9 tiles ahead.
Best route for Werewolf Skullball
Shoot north
Kick north, tap east and kick north
Tap east x2 and shoot north
Tap west and shoot north
Tap east and shoot north
Kick east, tap north x2 and shoot east
Kick east and shoot south
Tap west and shoot south x2
Tap east and shoot south
Shoot south, tap west x3, tap south x2 and shoot west
Shoot (or kick) north to complete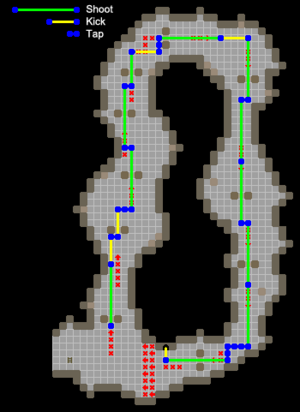 In total one completion of Werewolf Skullball will obtain the player 750 agility experience. Providing you complete the challenge in under 4 minutes. Every 3 seconds over 4 minutes you will lose 8 agility experience from the total amount.
Werewolf Skullball Experience Rates
Werewolf Skullball you should expect agility experience at around 18k per hour. This assumes each game takes an average of 2 minutes 30 seconds which is very achievable with the above route. When you reach level 40 you can switch to the Canifis Rooftop course. Experience rates there are very similar, however, the Canifis course benefits from Marks of Grace spawns.