The Varrock Rooftop Agility Course can be found in the heart of Varrocks city center. It can be used as a viable Agility training method, when unlocked at level 30 Agility. While alternatives such as Werewolf Skullball can be faster exp, this is often the more popular method. As completion is more chill and you get the added benefit of being able to receive marks of grace for the graceful set here.
How to get to the Varrock Rooftop Agility Course?
There are many methods of reaching the Varrock Rooftop Agility Course. Some of the best include:
Varrock teleport and run south
Spirit tree teleport to grand exchange and run south-east
Ring of Wealth teleport to grand exchange and run south-east
Champions Guild teleport and run north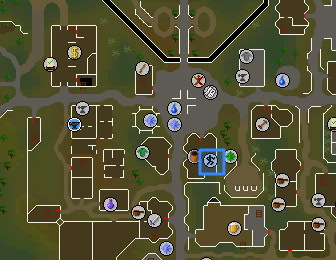 How to navigate the Course
Climb the rough wall (12 Agility Exp)
Cross the Clothes line (21 Agility Exp)
Jump across the gap (17 Agility Exp)
Shuffle along the wall (25 Agility Exp)
Jump the gap (9 Agility Exp)
Jump another gap (22 Agility Exp)
Jump a third gap (4 Agility Exp)
Climb up the ledge (3 Agility Exp)
Jump off the edge (125 Agility Exp)
In total one completion of the Varrock course will obtain the player 238 agility experience.
Varrock Rooftop Course Experience Rates
As previously noted, each successful lap rewards you with 238 experience in agility. The course can be completed in approximately 1 minute and 10 seconds. Making the average exp rates to be around 12-13k. From level 30 to 40 it should take around 100 laps, then you can progress to the Canifis Rooftop course.