The Swamp Lizard is the weakest type of Salamander in OSRS. It can be caught from level 29 hunter and is one of the fastest methods for levelling at that level. They are caught in the same way other salamanders are, with ropes and small fishing nets. Other types of salamanders include: Black Salamanders, Red Salamanders and Orange Salamanders.
Requirements to catch Swamp Lizards?
Requirements

29+ Hunter
3+ Ropes
3+ small fishing nets
Where to catch Swamp Lizards?
Players can catch Swamp Lizards at the Canifis Hunter Area and north-west of Slepe. The most common area to hunt them is in Canifis, as it has lower entry requirements and this is generally for low-level players. You can travel to the Canifis hunter area by:
Teleport to Canifis and walk north-east then south
Fairy ring code A-L-Q and run south-west
Fairy ring code B-K-R and run east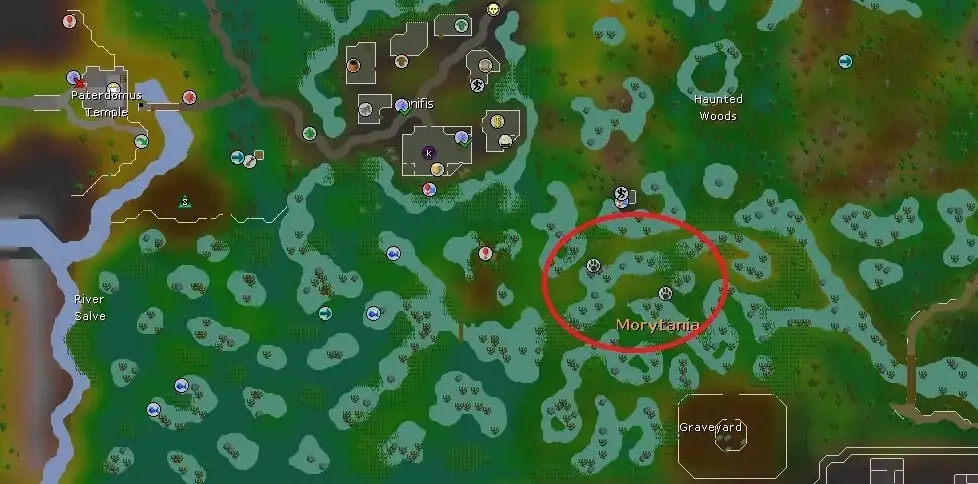 Catch Chance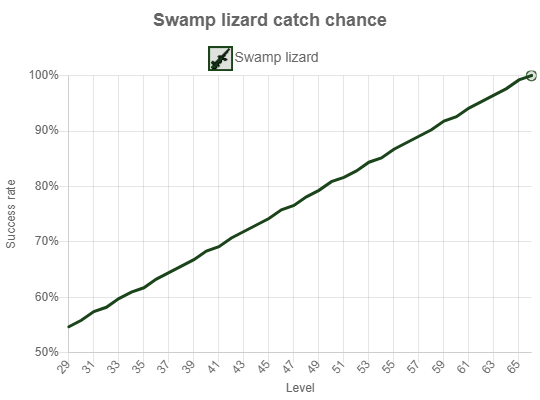 Swamp Lizards Experience Rates
At level 29 hunter players can expect around 25k hunter experience per hour. When players unlock their 3rd trap at level 40, experience rates scale to around 35k per hour. It is recommended to bring hunter potions when training here at level 37, so you can access the 3rd trap unlock earlier. Once you hit level 43, it is recommended to move on to training hunter with the Falconry method.