Hey guys, Stamina Services has been around for quite some time and we have completed thousands of orders!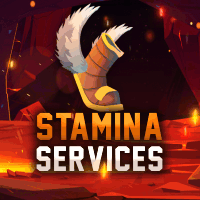 We offer all kinds of services
Skilling
Questing
Ironman
PvM
Megascales
Miscellaneous
GIM Shop
Selling and buying osrs gold
Account sales
Your safety is important to us so we only work with real players, no gold farmers, no illegal clients/botting. All workers have a deposit with the admins so you are never at any risk!
We do the hard work for you! Come check us out at https://discord.gg/stamina