The Kraken boss was one of OSRS's first ever slayer bosses. They can be assigned at level 87 slayer and drop rewards such as the kraken tentacle and the trident of the seas. It is one of the easiest bosses in the game to kill, with a difficulty level similar to that of the other slayer bosses; Cerberus, Kraken, Thermy, Hydra, Sire and the Gargoyle Boss.
Best Gear Setup for Kraken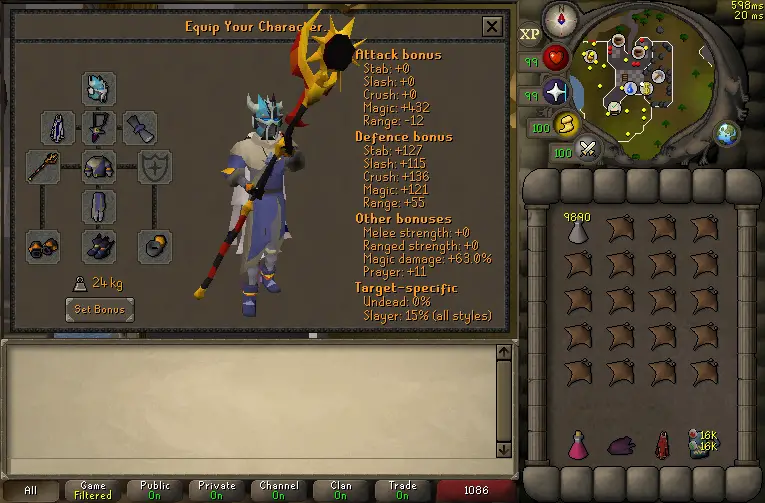 Alternative Kraken Gear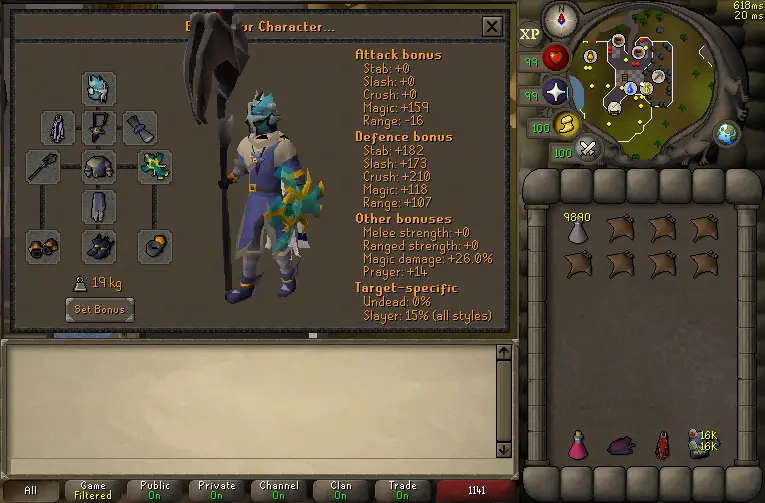 Sanguinesti staff (80-85 kills/hr)
Standard Spellbook – Nature / Fire
Gear advice
Super restore for using the preserve prayer through-out trip
Volatile Staff used as a spec weapon
Use ancestral if:

You have a Harm or Sanguinesti Staff
OR you have Toxic Trident and an Elysian Spirit Shield

If none of these items, then prioritise mage defence
High Mage Defence Setup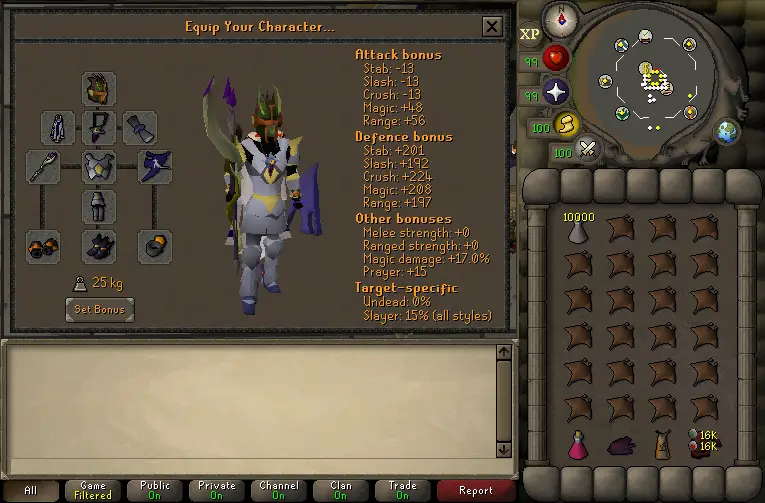 How to get to the Kraken?
The Kraken boss can be found on Piscatoris Island. In a Cave south-west of the Fishing Colony, called the Kraken Cove. To get there use one of the following methods:
Fairy ring code A-K-Q, run west to the dungeon
Piscarilius teleport scroll, run west to the dungeon
Western banner 3 or 4 (Hard/Elite western provinces diary required) to teleport to Piscatoris Fishing Colony and run west to the dungeon
Killing OSRS's Kraken Boss
Before you can damage the Kraken, you must first disturb it from its rest. Either attack all 4 of its small whirlpools, or use a fishing explosive on the large whirlpool. Fishing explosives save significant time so they are highly recommended.
Once awoken, simply attack the Kraken until it dies. The fight itself requires little to no interaction after the Kraken is attackable. The kraken, and its enormous tentacles will deal a typeless magical ranged attack. This means protection prayers have no effect. The kraken's max hit is 28, while its tentacles max hit is 2.