Kalphites are one of the most commonly assigned slayer tasks in osrs. They are unlocked at level 15 slayer and are assigned by all slayer masters, with the exception of the wilderness slayer master. There are four different types of Kalphites which can be seen below. Including the Kalphite Queen, if you would like to try the this boss you can check out our Kalphite Queen guide.
Kalphite Variants
The Kalphite Worker (Combat Level 28)
The Kalphite Soldier (Combat Level 85)
The Kalphite Guardian (Combat Level 141)
The Kalphite Queen (Combat Level 333)
Where to kill Kalphites in OSRS?
Kalphites can be killed at two locations in osrs. They can be found in the Kalphite Lair and the Kalphite Cave. The Kalphite queen is located specifically in the Kalphite Lair, while the other weaker forms can be found in both the cave and lair.
The Kalphite cave is the best location for killing regular Kalphites while on-task. There are 18 worker Kalphites and 20 solider Kalphites all in close proximity. They can be both safe spotted and cannoned while in the Cave. The area is multi-combat so protect from melee or use of safe spots is recommended. To reach the cave use one of the following methods:
Desert amulet 4 to teleport directly
Achievement diary cape to Shantay Pass
Amulet of glory releport to Al Kharis, run south through Shantay Pass
Fairy code B-I-Q then run north-east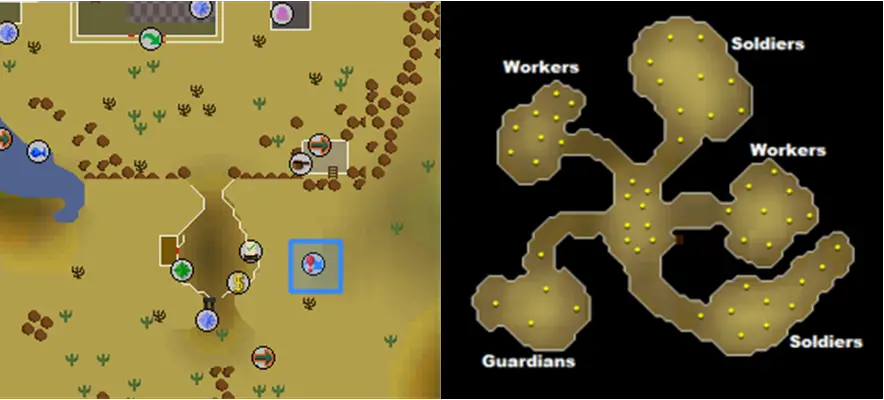 Kalphite Gear Setup
Range Setup
Melee Setup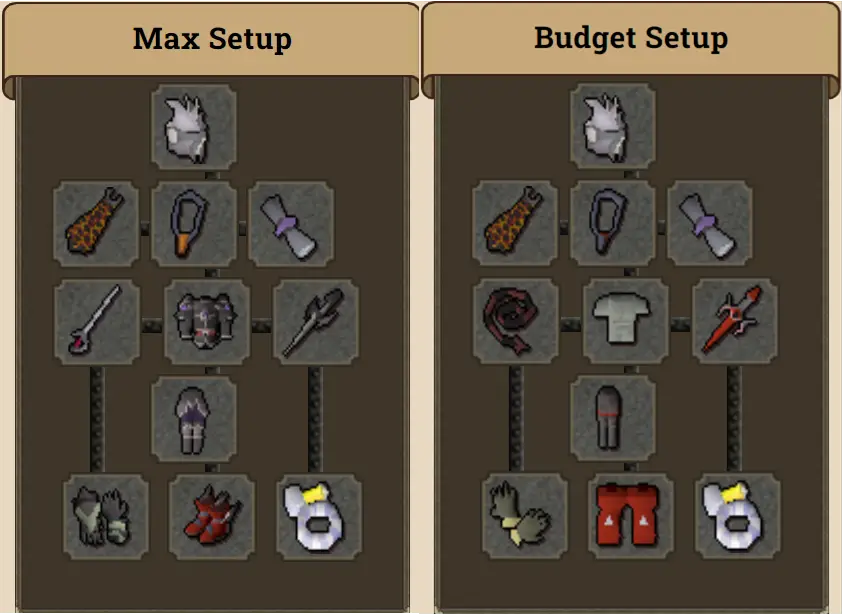 Kalphite FAQs
Below is some of the most frequently asked questions by players looking to kill Kalphites for the first time.
What are Kalphite weak to osrs?
Kalphite are weak to melee attacks, especially crush attacks. A cannon is also highly beneficial when fighting Kalphites as they are found in multi-combat zones.
Kalphite drops
Normal Kalphites do not drop anything of significant value, they provide little to no consistent gp per hour. However, the Kalphite Queen does provide consistent profits of between 1 and 2 million gp per hour.
Kalphite Cave Safe Spots?
There are multiple different safe spots that can be used in both the kalphite lair and cave. The best places are towards the entrance to the individual rooms. Position yourself between the rocks when attacking with a ranged weapon.
Other Slayer Monster Guides