Infernal Eels are a popular high-level fishing training method. You will need 80 fishing and access to Mor Ul Rek for this method. They are so popular as they can be smashed with a hammer into Tokkul, onyx bolt tips and lava scale shards. Meaning players are not required to bank at any point during their fishing trip, and can make some passive profit from the tips and shards. There is also a relatively high chance of receiving clue scrolls.
Requirements for Fishing Infernal Eels
80+ Fishing
Oily fishing rod
Bait
Ice Gloves
Hammer
Fire cape (to enter the inner city where the fishing spawns are)
Where to do catch Infernal Eels?
Infernal Eels can be fished exclusively in the underground city of Mor Ul Rek. In total there are 5 fishing spawns in the city as shown in the diagram below. However, the south-eastern locations are the most optimal as they have a lower chance of fishing spots completely disappearing. To travel to Mor Ul Rek, use on of the following methods:
Glory teleport to Karamja and run west to the volcano entrance
Fairy ring code B-L-P and run south to the fishing spawns
Minigame teleport to fight pits and run east then south to fishing spawns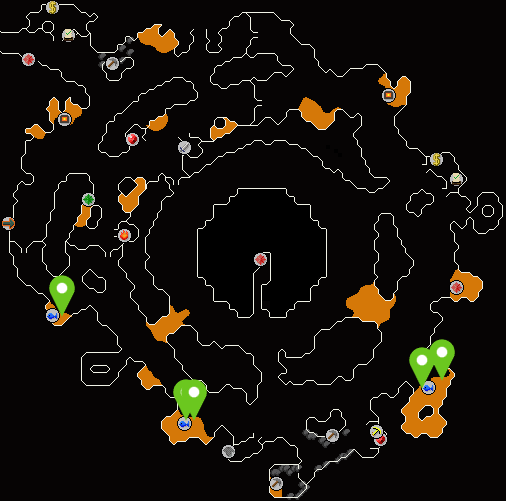 Infernal Eels Fishing Experience Rates
35,000 Fishing experience per hour is possible with moderate levels of concentration. This will be slightly lower when at level 80 and slightly higher at level 99. But, for the most part it is only a small difference.
Catch Rates
As your fishing level increases so will your catch rate. Similar to most other fishing activities in the game. However, the increase is not so significant here, hence the experience rates do not change too much. At level 80 expect a 31.25% catch rate, while at level 99 expect a 36.72% catch rate.