The Giants' Den is a Dungeon housing many of OSRS Giant's. It is found on the Island of Kourend, West of the Shayzien house and Graveyard of Heroes. Due to its close proximity to the Catacombs of Kourend, the giants in the Dungeon share access to the Catacombs drop table, including Dark totem pieces and Ancient Shards. This paired with the fact the dungeon allows for the use of a dwarf cannon makes it a prime location for collecting Giant or Mossy Keys and Dark Totems simultaneously. Making the location a good area for those wanting to get kill count for Obor, Bryophyta and Skotizo.
How to get to the Giants Den?
There are various methods of getting to the Giants Den which include:
Xeric's Heart on the Xeric's talisman or Kourend Castle Teleport, enter the Catacombs and run west to the Skeletons and up the Vine ladder.
Kharedst's Memoirs to Shayzien by selecting "history and hearsay" then run south then west.
Fairy ring D-J-R to the Chasm of Fire and run south.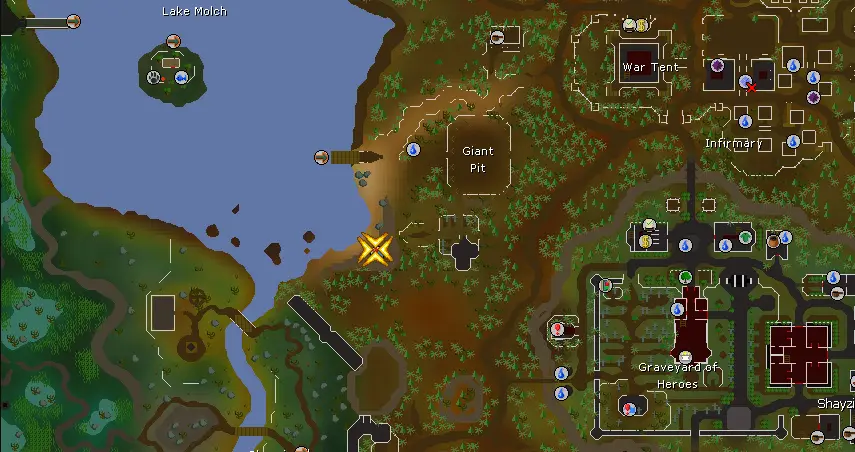 What monsters are in the Giants Den?