Fire Giants can be found in multiple locations around OSRS and are assigned by multiple slayer masters. As such, they are a very common task if not blocked on your way to 99 slayer. They provide relatively average experience rates for combat and slayer. But, are not very profitable to kill, with low value drops and the occasional rune item.
Locations to kill Fire Giants in OSRS?
There is currently a total of 10 unique fire giants locations around Glenior. You can find them at the following spots:
Waterfall Dungeon
Isle of Souls Dungeon
Fire Giants Gear Setup
Max Setup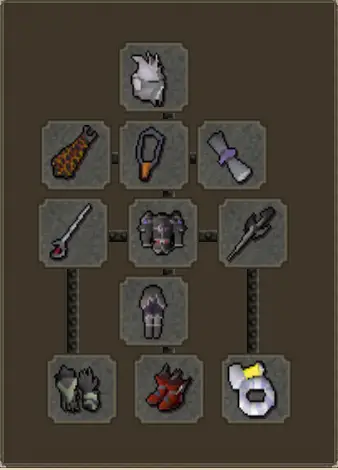 Budget Setup
Fire Giants FAQs
Below is some of the most frequently asked questions by players looking to kill Fire Giants for the first time.
Are Fire Giants profitable?
Yes, a very small amount of profit can be acquired from their rune and battle staff drops. However, it is very minor and should not be considered as a potential money maker.
Can I cannon Fire Giants?
Yes, but only in locations where a cannon is allowed. The Brimhaven Dungeon and Stronghold Slayer Dungeon are two of the best locations for a cannon. Places such as the Catacombs of Kourend do not allow cannons.
What level should I be to fight Fire Giants?
Base melee stats of 70+ is recommended. Although, you can kill them with considerably lower. If you have low defence then 43+ prayer for protect from melee.
Other Slayer Monster Guides