The Drake is a type of wingless draconic creature. Found exclusively in the Karuulm Slayer Dungeon. They are a high level slayer monster requiring a minimum of 84 slayer to damage.
Drakes do not require any dragonfire protection while fighting them. However, every 7th auto attack, they will launch a volcanic breath, targeting the players current location. This can be negated simply by moving out of the way. If you wish to afk then some form of dragonfire protection should be used. A super antifire potion will negate the damage entirely.
How to get to Drakes in OSRS?
Drakes are located in the Karuulm Slayer Dungeon. The fastest methods to reach the dungeon entrance include:
Kourend Blessing teleport
Fairy Code C-I-R and run north
Skills necklace tele to farming guild and run south-west
Then follow the route noted in the map below to reach the Drakes. If you have not yet completed the Elite Kourend diary, you will need Boots of Brimstone, Granite Boots or Boots of Stone to avoid taking damage in the Dungeon.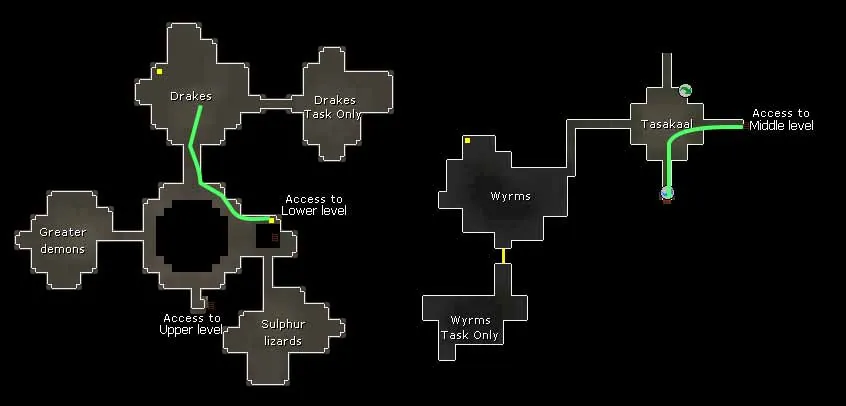 Drakes Gear Setup
Max Setup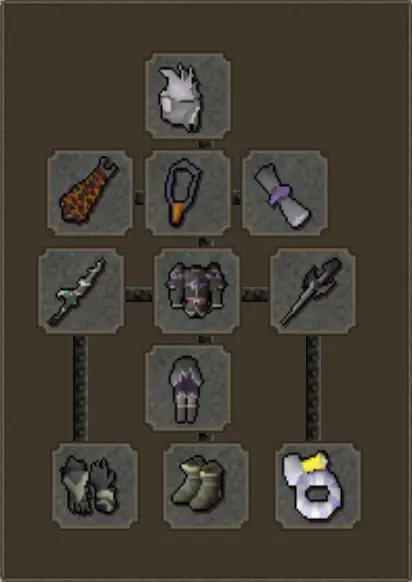 Budget Setup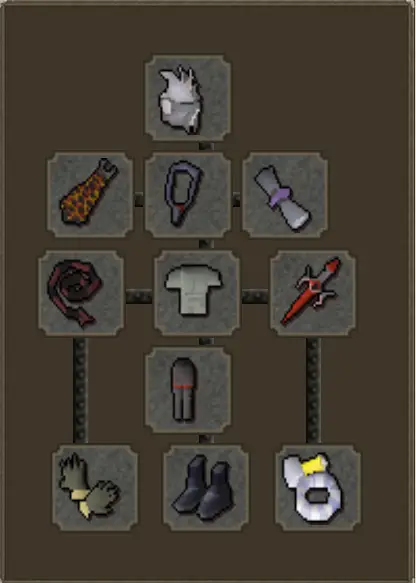 The Dragon Hunter Lance should be your main priority in terms of upgrading from budget setup.
Drakes FAQs
Below is some of the most frequently asked questions by players looking to kill Drakes for the first time.
Who assigns Drake's?
Drakes are assigned by Konar, Nieve and Duradel.
Can you safe spot Drakes?
Yes, you can safe spot Drakes easily to prevent their melee attacks. However, you won't be able to prevent their range attacks, so use protect from range.
Are Drakes worth doing?
If you are purely looking for slayer experience then no, Drakes would likely be a skip task for many efficient players. However, if you are looking for some passive profit, then Drakes can provide around 4-500k in profit per hour.
Other Slayer Monster Guides