Crazy Archaeologist is another of OSRS's wilderness demi bosses. He is one of the three demi-bosses that must be killed for the chance at receiving one of three Malediction and Odium Shards. The other two bosses are the Chaos Fanatic and Scorpia.
How to get to Crazy Archaeologist in OSRS?
The Crazy Archaeologist can be found in the Ruins located on the west side of the Wilderness. Below the Forgotten Cemetery and above the Dark Warriors Fortress. You can get there easily by:
Using a Dareeyak Teleport
Burning amulet to Bandit Camp, exit south and run north-west
Run from Edgeville bank (slowest option)
Crazy Archaeologist Gear Setup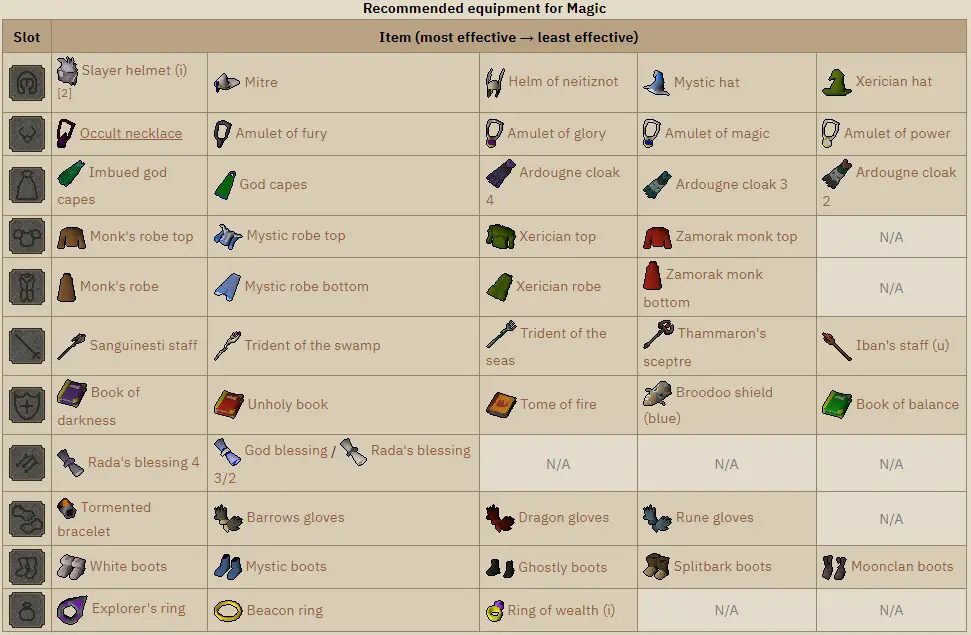 Inventory should include:
3-4 prayer pots
1 stamina pot
Looting bag
1 click tele like Royal Seed pod
Rest filled with food
How to kill the Chaos Archaeologist
Attack him while praying protect from missiles
Avoid his special attack by moving out of the way. The special attack see's him launch a 3×3 AoE attack. For this he will throw 3 books into the air.
Crazy Archaeologist FAQs
Below is some of the most frequently asked questions by players looking to kill the Crazy Archaeologist for the first time.
Recommended Stats for Crazy Archaeologist?
A magic level of 75+ is recommended, along with 40+ prayer for protect from missiles. He can be fought at lower levels relatively easily. However, due to the active threat of pkers, the higher your combat level the better.
Does Crazy Archaeologist have a pet?
No, the Crazy Archaeologist is the only boss in the wilderness that does not drop a pet.
What does the Crazy Archaeologist drop?
The Crazy Archaeologist is most commonly killed for the Odium Shard 2 and Malediction shard 2. However, he also drops a range of items that are particularly useful to ironmen such as the rune crossbow. Outside of these drops, his standard drop table is not desirable or good for money making.